I'm a Mauritian from blood, "valaisan" of heart and in love with Zürich

My parents are from a paradise island, I grew up surrounded by beautiful mountains and I live in a dynamic city that doesn't stop to reinvent itself.
This particular and unexpected mixture, makes me see life in my own way, and above all, it has taught me to think out of the box and to not fear taking risks.
Let me now tell you the story that bring me to the photography.
Like almost every family in the occidental countries my parents had a camera. I grew up seen my father taking pictures from all of us. We were lucky enough that he made really nice albums from our family meetings and holidays.
Somehow I don't remember exactly when I received my 1st camera, but it's definitely around 1992.
At this time, I took an optional photography class. The teacher who introduced me to the black & white world passed on me her passion.
Shooting and development fascinated me from the beginning. I spent hours after class in this little dark room. I learned to take pictures, to compose and to understand the function of a camera. I also participated to an exhibition at school where I was able to show my work.
Full of motivation and confidence, I once accepted the request of a friend to take her weeding pictures. It was without counting that I missed completely the photos. This incident put a huge brake on the discipline that could have been an early career.
I stopped to take pictures to put all my energy on cooking the other passion that fascinated me at that time and made me live until now. (2018)
Actually when you think, cooking or photography are the same thing, you start with raw elements that you must combine with the different ingredients available (aperture, iso, speed) to obtain a result that highlights the original product.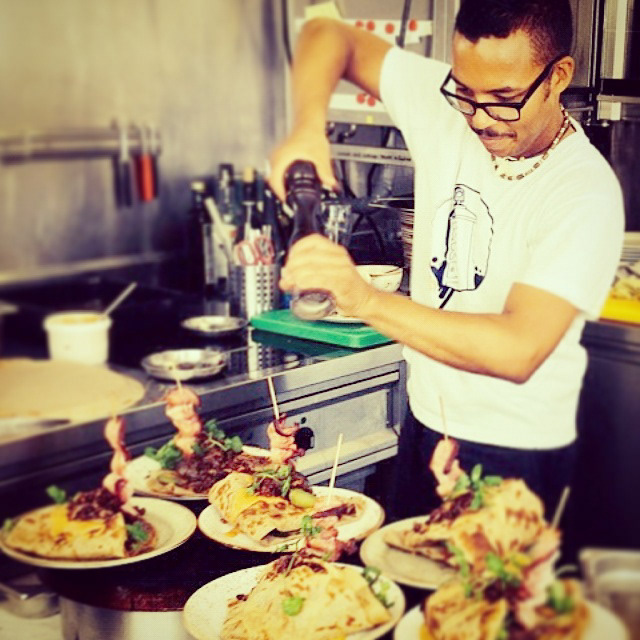 So during all those years when I grew up in the gastronomy world, I was still taking pictures, but more to keep memories of fun events with friends and family like my father did.
Somehow I decided to open my own restaurant in 2013 where I had the opportunity to know a lot of interesting people. It's a guest who was working in a museum who inspired me to reconnect with my old passion. So in 2016 I started a semi-pro photography class next to my restaurant.
I plunged back into this art and this time much deeper.
I sold the restaurant and yes I'm around 40, yes I'm a career changer and yes I still have a lot to achieve in the photography but as I often say, "If you wait until you're ready, you'll be waiting for the rest of your life".
So I take pictures with much more care than before and I won't let anything to stop me this time.
My final goal is just to give the emotion back that I had when I took the pictures. It's actually my best way to communicate.
If you are still reading, thanks and take a look at my adventure through this portfolio.
Support art, buy pictures